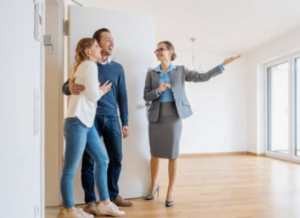 For most of us, we buy a home maybe twice in a lifetime.  As with most experiences in life, if you only do it a couple of times, you are not well versed in the process; you are a novice.
I think this is one of the many factors that can make purchasing a home so stressful.  There are so many questions to ask and so many documents to read and sign.
This article is about a document most people sign but never really read (kinda like the apple update agreement – have you ever tried to read that one?):  the Home Inspection Agreement.  Fortunately, the Home Inspection Agreement is not anywhere near as scary or intimidating but there are a few points that are worth emphasizing.  These are points I prefer to share with my clients and their REALTOR (if they have one) at the beginning of each inspection.  It really helps to make clear what it is exactly that we are doing, and conversely, what we are not doing.
So here are the main points:
We are there to perform a single visit, visual inspection of the home on a specific date/time that is merely a snapshot in time of the condition of the structure.  We will inspect only the parts of the home that are visually accessible.  We cannot move furniture/storage, and we cannot see through walls (unless you pay extra for a Thermal Imaging inspection) or under slabs of concrete.
We choose to perform our inspections in accordance with the current Standards of Practice of the State of Oklahoma and the lnternational Association of Certified Home lnspectors (InterNACHi).
We will not test for the presence of environmental hazards such as mold nor radon (a colorless, odorless, radioactive gas that may be harmful to humans).
We assume no warranty, guarantee, nor liability for the cost of repair or replacement of unreported defects or deficiencies either current or arising in the future.
We do not perform engineering, architectural, plumbing, or any other job function requiring an occupational license in the jurisdiction where the property is located.
One of the perks I offer as a home inspector (most inspectors in my area do not) is a 90 Day Buy Back Guarantee.  This offers the perspective home buyer a little extra piece of mind.  In regards to this perk, the buyer needs to understand:
Under the "We'll Buy Your Home Back" program, lnterNACHl purchases the home, not the home inspector; the Home Inspector has no obligation to purchase the home under this program.
One additional feature in my contract is for any REALTOR associated with the transaction.  It states:
the signee agrees to "hold harmless" any and all real estate agents involved in the purchase of the property to be inspected and keep them exonerated from all loss, damage, liability or expense.
The bottom line is, as an ethical & licensed professional business person, home inspectors try to catch as many defects and safety concerns in a home as possible in the limited amount of time that we have to do so.  We want you to know what you are buying and, to the best of our ability, assure you and your family that you can live there as safely as possible.  Will we catch everything that is wrong with your home?  Probably not.  But, you will have a report that provides you with a very focused picture, or snap shot in time, of your perspective home.
When you compare the price of the home inspection to the cost of the home, it's a bargain.
Click on the following link for a list of the aspects of a home that are inspected by InterNACHI certified home inspectors.
https://www.nachi.org/SOP.htm?loadbetadesign=
Home Run Inspections, LLC
Oklahoma:  405-905-9175
Florida:  850-203-3239
We Cover All the Bases!
Serving the Oklahoma City metro and surrounding areas including Edmond, Yukon, Piedmont, Bethany, El Reno, Tuttle, Mustang, Moore, Norman, Midwest City, Del City, Choctaw, McCloud, Shawnee, Harrah, Newalla, Jones, and more.
Also Now Serving the Florida Panhandle metro areas including Destin, Fort Walton Beach, Okaloosa Island, Miramar Beach, Santa Rosa Beach, Niceville, Shalimar, Freeport, Crestview, DeFuniak Springs, Panama City Beach, and more.
Schedule Your Inspections Online at:
Like us on FaceBook
Follow us on Twitter
Follow us on Instagram