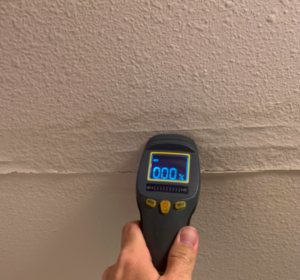 Moisture Intrusion left unchecked can lead to structural defects in a home over time, as well as health problems for the home's family.
Some common moisture intrusion problems include:
structural wood decay
high indoor humidity and resulting condensation
expansive soil, which may crack or undermine the home's foundation, or softened soil, which may lose its ability to support an overlying structure
metal corrosion
ice dams, which form in roof gutters that are undersized or obstructed and water isn't allowed to drain properly
Mold growth. Mold can only grow in the presence of high levels of moisture. People who suffer from the following conditions can be seriously or even fatally harmed if exposed to elevated levels of airborne mold spores: asthma, allergies, lung disease and/or compromised immune systems.
Note that people who do not suffer from these ailments may still be harmed by elevated levels of airborne mold spores.
What You Can Do
So now that we are entering the rainy season here in Oklahoma, take a few minutes after the next big rain and make sure you homes outer shell is doing its job.  Make sure your gutters are cleared and draining properly.  Make sure your downspouts are taking water well away from your foundation(we recommend 4-6 feet if possible.  Maybe you can add those gutters this spring that you have been meaning to for years.  Believe me they pay for themselves over time.
Check the indoor systems as well.  Bathrooms and Kitchens have a lot of water going through them.  Keep an eye out for moisture around showers and dishwashers.  Look under those bathroom and kitchen sinks.  Yes I know it may take a few minutes to clear all that stuff (I see it every work day-believe me), but as I found out not too long ago, all those products under there may keep you from noticing a leak that may cost you in repairs and impair indoor air quality.
As we crank up the A/C with the rise in temps and humidity, make sure your condensate drains are doing their job and taking the moisture to the drain.
Have a safe spring!
Home Run Inspections, LLC
Oklahoma:  405-905-9175
Florida:  850-203-3239
We Cover All the Bases!
Serving the Oklahoma City metro and surrounding areas including Edmond, Yukon, Piedmont, Bethany, El Reno, Tuttle, Mustang, Moore, Norman, Midwest City, Del City, Choctaw, McCloud, Shawnee, Harrah, Newalla, Jones, and more.
Also Now Serving the Florida Panhandle metro areas including Destin, Fort Walton Beach, Okaloosa Island, Miramar Beach, Santa Rosa Beach, Niceville, Shalimar, Freeport, Crestview, DeFuniak Springs, Panama City Beach, and more.
Schedule Your Inspections Online at:
Like us on FaceBook
Follow us on Twitter
Follow us on Instagram