Lead-based Paint
If ingested, lead can lead to a variety of health problems, especially for children, including brain damage and other serious issues.
Lead-based paint may be a hazard when found on surfaces that children can chew or that get a lot of wear and tear, such as windows and window sills, doors and door frames, stairs, railings, banisters, porches and fences. Lead from paint chips that are visible and lead dust that is not always visible can both be serious hazards. Lead dust can form when lead-based paint is dry-scraped, dry-sanded, or heated. Dust also forms when painted surfaces bump or rub together, such as when windows open and close. Lead chips and dust can get on surfaces and objects that people touch. Settled lead dust can re-enter the air when people vacuum, sweep or walk through it. 
In 1978, the U.S. Consumer Product Safety Commission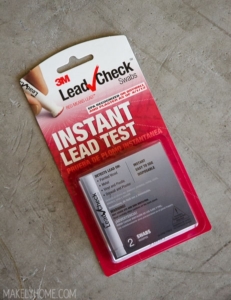 (CPSC) set the legal limit of lead in most types of paint to a trace amount. As a result, homes built after 1978 should be nearly free of lead-based paint. In 1996, the U.S. Congress passed the final phase of the Residential Lead-Based Paint Hazard Reduction Act, Title X, which mandates that real estate agents, sellers and landlords disclose the known presence of lead-based paint in homes built prior to 1978. 
Lead-based paint that is in good condition and out of the reach of children is usually not a hazard. Peeling, chipping, chalking or cracking lead-based paint is a hazard and needs immediate attention.
If the house is thought to contain lead-based paint, consider having a qualified professional check it for lead hazards. This is done by means of a paint inspection that will identify the lead content of every painted surface and a risk assessment that will determine whether there are any sources of serious lead exposure (such as peeling paint and lead dust). The risk assessment will also identify actions to take to address these hazards. 
The U.S. federal government has standards for inspectors and risk assessors.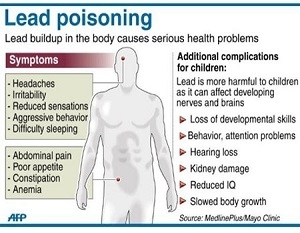 Some states may also have standards in place. Call your local housing authority for help with locating a qualified professional. Do-it-yourself home tests should not be the only method you use before embarking on a rehabilitation project or to ensure your family's safety. For more information on lead-based paint, consult the HUD Office of Lead Hazard Control website at www.nachi.org/go/epalead
#lead-basedpaint #homesafety #healthhazard
Home Run Inspections, LLC
Oklahoma:  405-905-9175
Florida:  850-203-3239
We Cover All the Bases!
Serving the Oklahoma City metro and surrounding areas including Edmond, Yukon, Piedmont, Bethany, El Reno, Tuttle, Mustang, Moore, Norman, Midwest City, Del City, Choctaw, McCloud, Shawnee, Harrah, Newalla, Jones, and more.
Also Now Serving the Florida Panhandle metro areas including Destin, Fort Walton Beach, Okaloosa Island, Miramar Beach, Santa Rosa Beach, Niceville, Shalimar, Freeport, Crestview, DeFuniak Springs, Panama City Beach, and more.
Schedule Your Inspections Online at:
Like us on FaceBook
Follow us on Twitter
Follow us on Instagram