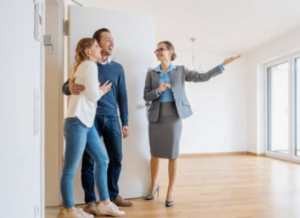 Advantages to the Real Estate Agent:
Agents can recommend certified InterNACHI inspectors, as opposed to being at the mercy of buyer's choices in inspectors.
Sellers can schedule the inspections at seller's convenience, with little effort on the part of agents.
Sellers can assist inspectors during the inspections, something normally not done during buyers' inspections.
Sellers can have inspectors correct any misstatements in the reports before they are generated.
The reports help sellers see their homes through the eyes of a critical third-party, thus making sellers more realistic about asking price.
Agents are alerted to any immediate safety issues found, before other agents and potential buyers tour the home.
Repairs made ahead of time might make homes show better.
Reports hosted online entice potential buyers to tour the homes.
The reports provide third-party, unbiased opinions to offer to potential buyers.
Clean reports can be used as marketing tools to help sell the homes.
The reports might relieve prospective buyers' unfounded suspicions, before they walk away.
Seller inspections eliminate "buyer's remorse" that sometimes occurs just after an inspection.
Seller inspections reduce the need for negotiations and 11th-hour re-negotiations.
Seller inspections relieve the agent of having to hurriedly procure repair estimates or schedule repairs.
The reports might encourage buyers to waive their inspection contingencies.
Deals are less likely to fall apart, the way they often do, when buyer's inspections unexpectedly reveal last-minute problems.
Reports provide full-disclosure protection from future legal claims.
Advantages to the Home Buyer:
The inspection is done already.
The inspection is paid for by the seller.
The report provides a more accurate third-party view of the condition of the home prior to making an offer.
A seller inspection eliminates surprise defects.
Problems are corrected, or at least acknowledged, prior to making an offer on the home.
A seller inspection reduces the need for negotiations and 11th-hour re-negotiations.
The report might assist in acquiring financing.
A seller inspection allows the buyer to sweeten the offer without increasing the offering price by waiving inspectionsHome Run Inspections, LLC

Oklahoma:  405-905-9175

Florida:  850-203-3239

We Cover All the Bases!

Serving the Oklahoma City metro and surrounding areas including Edmond, Yukon, Piedmont, Bethany, El Reno, Tuttle, Mustang, Moore, Norman, Midwest City, Del City, Choctaw, McCloud, Shawnee, Harrah, Newalla, Jones, and more.

Also Now Serving the Florida Panhandle metro areas including Destin, Fort Walton Beach, Okaloosa Island, Miramar Beach, Santa Rosa Beach, Niceville, Shalimar, Freeport, Crestview, DeFuniak Springs, Panama City Beach, and more.

Schedule Your Inspections Online at:

Like us on FaceBook

Follow us on Twitter

Follow us on Instagram