Water Leak Alarm
Have you been stung financially from a water disaster in your home.  I have, and it's no fun.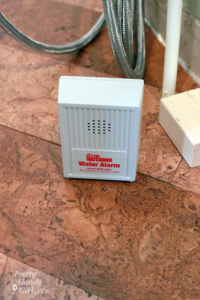 As a home inspector I often encountered evidence of water-damage. The buyer will then ask how can they can prevent a similar events from happening in the future.   One example that comes to mind is having an additional water heater on a second level of a home.  One inexpensive way I have found is a battery operated water leak alarm.  These simple devices are inexpensive and you can easily place in areas that you have concerns about.
Just google "water leak alarm" and you will see a wide range of inexpensive options.  They are readily available at your local big box store or online.  These devices can be placed next to washing machines, sinks, water heaters, radiators, bathrooms, basements, boats or sump pumps inside garages or sink cabinets.
Home Run Inspections, LLC
Oklahoma:  405-905-9175
Florida:  850-203-3239
We Cover All the Bases!
Serving the Oklahoma City metro and surrounding areas including Edmond, Yukon, Piedmont, Bethany, El Reno, Tuttle, Mustang, Moore, Norman, Midwest City, Del City, Choctaw, McCloud, Shawnee, Harrah, Newalla, Jones, and more.
Also Now Serving the Florida Panhandle metro areas including Destin, Fort Walton Beach, Okaloosa Island, Miramar Beach, Santa Rosa Beach, Niceville, Shalimar, Freeport, Crestview, DeFuniak Springs, Panama City Beach, and more.
Schedule Your Inspections Online at:
Like us on FaceBook
Follow us on Twitter
Follow us on Instagram