Wind Mitigation Inspection
When purchasing a home in a coastal area, a buyer might be required to have some insurance inspections performed for the home purchase. This will likely prompt the question "What is a wind mitigation inspection?".
What Is It?
In short, a wind mitigation inspection assesses the present features of the structure designed to limit damage caused by high wind speeds.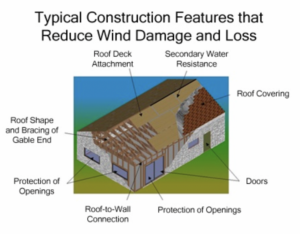 Wind mitigation is a building strategy designed to limit the amount of wind damage inflicted on a structure. Various incentives are in place to motivate homeowners to implement these enhancements, and qualified inspectors can determine which improvements are present at the time of the inspection.
Why Get It?
The state of Florida has passed legislation requiring insurance companies to offer discounts and credits. Features that reduce damage and loss from high winds will qualify for these credits. However, homes must undergo a certified wind mitigation inspection to qualify for these discounts. Unfortunately, many Floridians do not know of this law.
Proper wind mitigation building techniques can avoid significant damage altogether. A wind mitigation report will tell you what features are present on the property you are considering purchasing. Below are some examples of these features developed to reduce wind damage to homes.
Types of Wind Protection
Opening Protection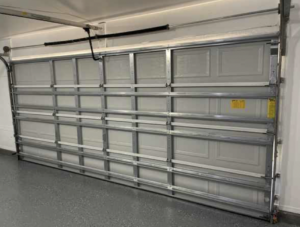 Opening protection is a key factor in reducing wind damage to a structure. Garage vehicle doors commonly fail during a high wind event. Contributing factors include inadequate door-track strength and flimsy metal panels. Conversely, the following features can protect a garage door from wind damage:
horizontal and/or vertical reinforcement on all panels
track brackets that are securely attached to the walls
impact-resistant glass on glass doors and windows.
windows with structurally-reinforced attachment to the building in order to prevent the entire window from popping out of its frame
Sliding glass doors are especially vulnerable to flying debris due to their large expanse. Once an opening is created during a windstorm, the pressure within the house can rise causing the roof to fail. The picture below demonstrates how these areas of low pressure can form.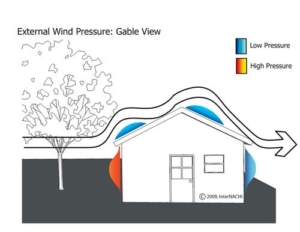 Roof Protection
A key factor in roof-covering performance is the method of attachment of the roof covering material to the roof deck. Using nails with close spacing, not staples, are the preferred method to fasten these materials.
"Roof shape" refers to the geometry of the roof, rather than the type of roof covering. The end-walls of gable roofs extend vertically to the sloping roof-line. These gable end-walls, if not properly built or braced, have been known to fail outward due to the negative suctions on the wall. Additionally, field testing has shown that Hip Roofs receive up to 40% less pressure from wind than gable roofs.
A house becomes a major loss once the roof deck fails, even partially. Plywood and OSB are the most common types of roof decking. The attachment of the decking to the framing is the most important feature.
Having an SWR (secondary water resistant) barrier is an additional loss prevention feature. This layer of protection shields the home in the event that the roof covering fails, reducing leakage if the shingles are blown off.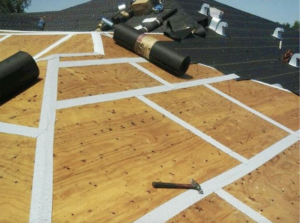 Roof-to-Wall Attachment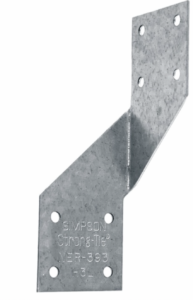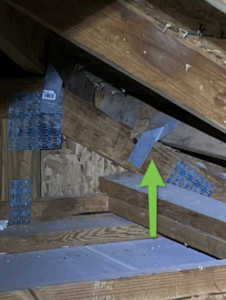 Hurricane clips or Hurricane straps are the final and arguably biggest piece of the puzzle. The clips/straps hold the roof structure to the walls. This critical connection keeps the roof attached to the building and acts to transfer the uplift loads into the vertical walls. Proper installation is essential to connector performance.
Home Run Inspections, LLC
Oklahoma:  405-905-9175
Florida:  850-203-3239
We Cover All the Bases!
Serving the Oklahoma City metro and surrounding areas including Edmond, Yukon, Piedmont, Bethany, El Reno, Tuttle, Mustang, Moore, Norman, Midwest City, Del City, Choctaw, McCloud, Shawnee, Harrah, Newalla, Jones, and more.
Also Now Serving the Florida Panhandle metro areas including Destin, Fort Walton Beach, Okaloosa Island, Miramar Beach, Santa Rosa Beach, Niceville, Shalimar, Freeport, Crestview, DeFuniak Springs, Panama City Beach, and more.
Schedule Your Inspections Online at:
Like us on FaceBook
Follow us on Twitter
Follow us on Instagram