Preparing for your Home Inspection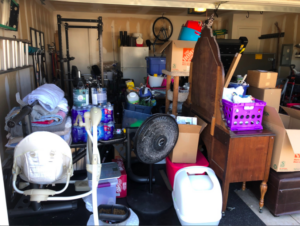 You Found the One!
So you finally got a contract on your home.  Congratulations! Now it's time to take a few moments and take the necessary steps to do all you can to make sure the inspection process goes as smoothly as possible.  Preparing for your home inspection will save everyone involved time and headaches.  Trust me.
The one thing you need to keep in mind is that every inspector inspects the "readily accessible" aspects of your home. If he or she cannot get to your electrical panel, or cannot see the walls and floors(and sometimes ceilings) of your garage, or access your attic due to all the personal belongings you have stored there, it will be noted in the report.  Your potential buyer now has a less than thorough inspection of their new home.  This often results in another re-inspection at a later date and more time and hassle for all parties involved.  It may even result in, dare I say it, more showings.
Staging
I know that moving is stressful.  Staging your home showing after showing is stressful.  I've done both more than I care to admit.  I also know from doing sometimes 10 inspection a week that the homeowners who take the time to thin out the storage under cabinets, move the cars, motorcycles, and personal water craft out of the garage, and make a trip to the local storage unit, experience a much smoother moving process.
Bottom line?  You have come this far.  You have a contract.  Take the time necessary to finish the process and get your perspective buyer to the closing table so you and your family can move onto your next adventure
Home Run Inspections, LLC
Oklahoma:  405-905-9175
Florida:  850-203-3239
We Cover All the Bases!
Serving the Oklahoma City metro and surrounding areas including Edmond, Yukon, Piedmont, Bethany, El Reno, Tuttle, Mustang, Moore, Norman, Midwest City, Del City, Choctaw, McCloud, Shawnee, Harrah, Newalla, Jones, and more.
Also Now Serving the Florida Panhandle metro areas including Destin, Fort Walton Beach, Okaloosa Island, Miramar Beach, Santa Rosa Beach, Niceville, Shalimar, Freeport, Crestview, DeFuniak Springs, Panama City Beach, and more.
Schedule Your Inspections Online at:
Like us on FaceBook
Follow us on Twitter
Follow us on Instagram