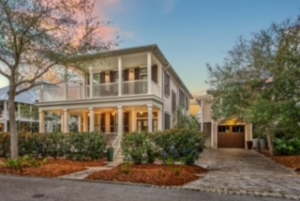 Four Point Inspections
An important step in the home-buying process is getting the insurance inspections. Your insurance company may require certain types of insurance inspections. The two insurance inspections that are most common are the Four Point Inspection and the Wind Mitigation Inspection. A lot of people wonder "what is a Four Point Inspection?". I'll focus on the Four Point Inspection in this article.
Home inspections are for home buyers while insurance inspections are for the insurance company of the home buyer. Insurance companies want to know the condition of the home's major systems before they provide the insurance. Insurance companies may require the Four Point Inspection when you are purchasing a home or renewing an existing policy.
Standard home inspection focuses on all of the major systems of the home. Four Point Inspections focus on only 4 major systems of the home:  roof, plumbing, electrical, and HVAC and utilizes a standardized insurance industry form.
The Four Point Inspection report provides information about the components in each system including the age of the equipment. The Four Point Inspection also provides an assessment of the overall condition of each system as well as any hazards or deficiencies present at the time of the inspection.
The insurance company will likely require the correction and verification of all hazards and deficiencies identified in the Four Point Inspection Report prior to the closing of the purchase of the home and the issuance of the insurance policy coverage. Some insurance companies will accept photos and invoices of the repairs as verification. Some insurance companies will require a re-inspection by a licensed home inspector or other third party qualified professional.
In conclusion, when scheduling your home inspections for a home purchase, check with your insurance provider to find out if they will require a Four Point Inspection or Wind Mitigation Inspection. Schedule and obtain all of the different inspection types that you will need while your inspector is onsite. In our next article, we will discuss how a Wind Mitigation Inspection can save you a lot of money on your insurance premiums
Home Run Inspections, LLC
Oklahoma:  405-905-9175
Florida:  850-203-3239
We Cover All the Bases!
Serving the Oklahoma City metro and surrounding areas including Edmond, Yukon, Piedmont, Bethany, El Reno, Tuttle, Mustang, Moore, Norman, Midwest City, Del City, Choctaw, McCloud, Shawnee, Harrah, Newalla, Jones, and more.
Also Now Serving the Florida Panhandle metro areas including Destin, Fort Walton Beach, Okaloosa Island, Miramar Beach, Santa Rosa Beach, Niceville, Shalimar, Freeport, Crestview, DeFuniak Springs, Panama City Beach, and more.
Schedule Your Inspections Online at:
Like us on FaceBook
Follow us on Twitter
Follow us on Instagram