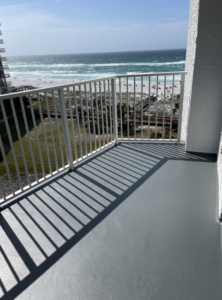 Don't you wish you would have purchased that beach condo a couple of years ago or in 2009?!
As of the writing of this article, the real estate market has gone through some serious post pandemic adjustments. For example, housing prices have nearly doubled in some areas, and beach condos have more than doubled in price.
High purchase prices combined with a shortage of inventory have led many buyers to consider skipping the home inspection. Add in the fact that many beach condos have a very small square footage, and a buyer may feel the inspection is unnecessary.
Spending around $300 for an inspection of a $500,000+ investment is actually a bargain.
Common issues I find in beach condo inspections in the Destin, Florida Emerald Coast areas are:  aging or non-functional HVAC systems, fogged thermal seals at windows, deteriorating hardware, and moisture intrusion from condo units on the next level.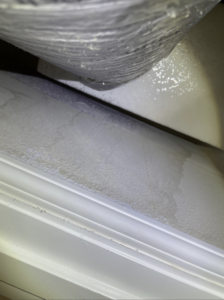 So, whether you get your condo inspected before or after the purchase, you'll have a good list of the repairs and upgrades to budget for over the life span of your ownership.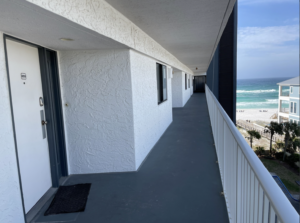 Call us for your condo inspection; we're here for you
Home Run Inspections, LLC
Oklahoma:  405-905-9175
Florida:  850-203-3239
We Cover All the Bases!
Serving the Oklahoma City metro and surrounding areas including Edmond, Yukon, Piedmont, Bethany, El Reno, Tuttle, Mustang, Moore, Norman, Midwest City, Del City, Choctaw, McCloud, Shawnee, Harrah, Newalla, Jones, and more.
Also Now Serving the Florida Panhandle metro areas including Destin, Fort Walton Beach, Okaloosa Island, Miramar Beach, Santa Rosa Beach, Niceville, Shalimar, Freeport, Crestview, DeFuniak Springs, Panama City Beach, and more.
Schedule Your Inspections Online at:
Like us on FaceBook
Follow us on Twitter
Follow us on Instagram